Estimated Cost Of Moving Office in Auckland
What Is The cost Of Moving My Office
Call Us Now For A Free Quote On 09 8869794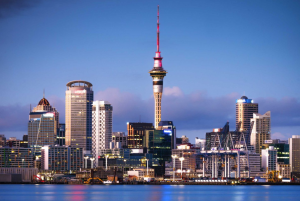 There are no hard and fast rules when it comes to working out the cost of an office relocation in Auckland . There are so many variables to take into consideration it's very difficult to nail it down to an exact quote. I do recommend you consult a top office moving company like us at Auckland Exchange Movers for more advice well ahead of the planned move date.
However there are some rules of thumb that you can apply starting with the hourly rate formula. Most movers charge by the hour so let's take for example a 5 ton truck that comes with two men, is 26 m³ and costs $185 per hour in Auckland . If you have only a small office with just general furniture, tables and chairs, desks etc. this kind of move could be as short as a few hours depending on the access in and out of the building and whether there are lifts in elevators for example if you are some flights up . This kind of cost might be around $550.
At the other end of the scale large office with many desks and chairs may require an 8 ton track, which is 45 m³ and will come with three men costing around $320 per hour. If you have planned ahead and packed as many boxes as possible this kind of move might take one day to complete, subject to access in and out of the building and where your new office is located as traffic and driving could be an issue. This kind of move may cost as much is $2500 if it can all be done in one day. If however two days are needed this could cost around about $5000 to complete and they would normally include the set up of desks and workstations so that you can be back in business the following day.
Get A Moving Quote Today
To get in accurate quote for moving your office give us a call and we will arrange a site visit and inspection and if you have some photos or video available of your new location we can use Google Maps and Google Earth to determine access in and out for the truck and give you a reasonably accurate quote for moving your office . If your staff and yourself can do as much packing as possible and have boxes taped shut and labeled this is greatly going to reduce the cost of your overall move . Movers do not want to spend time packing your stuff, rather they would spend the time moving the boxes and stacking them correctly into the truck .
Related Articles You Might Like :